scroll text to advance content . click image to toggle zoom & drag to pan
Building Equity introduces the costs of converting a basement unit and managing your building responsibly. Calculators are included so you can estimate whether creating an affordable basement rental makes sense for you.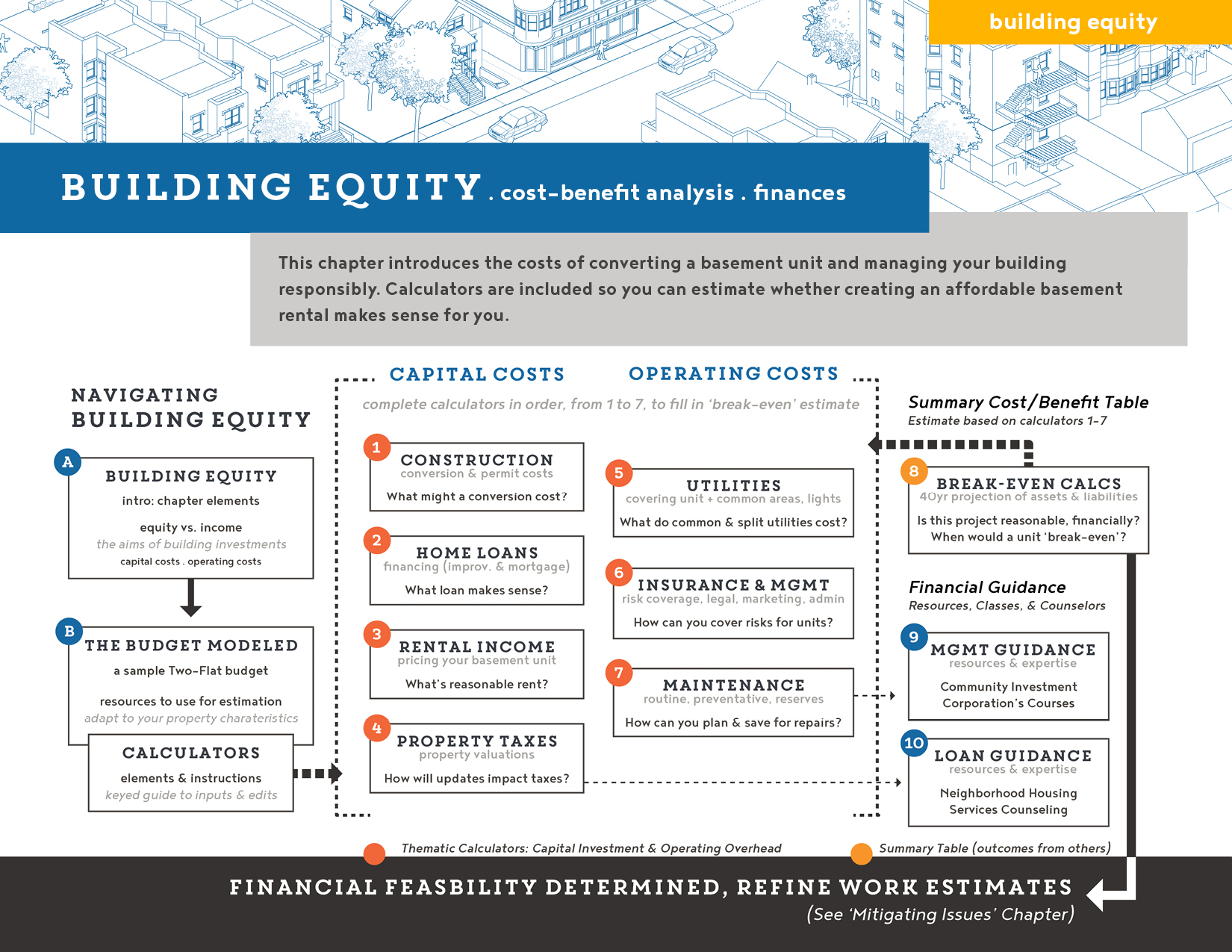 Building Equity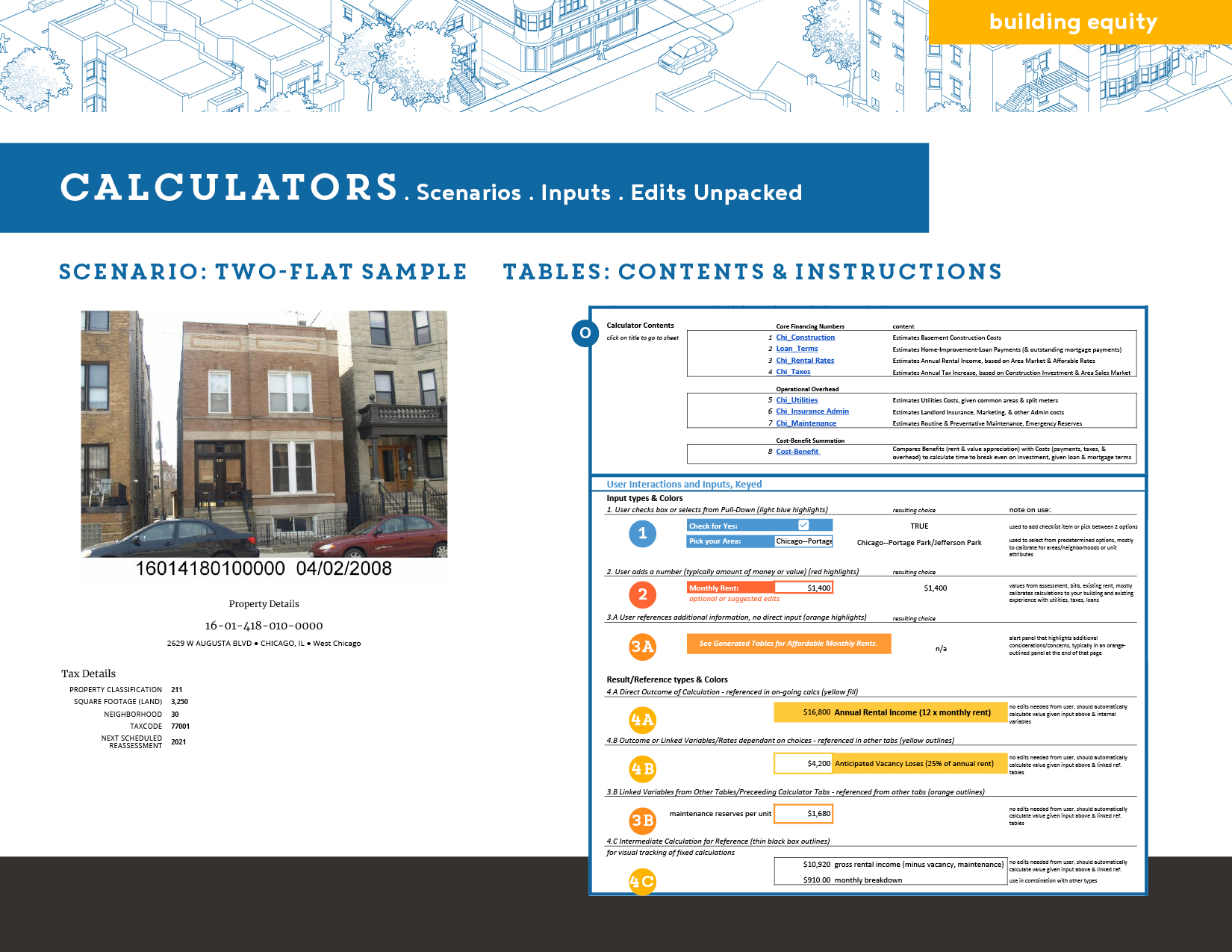 Calculators
conversion scenarios & calculators
---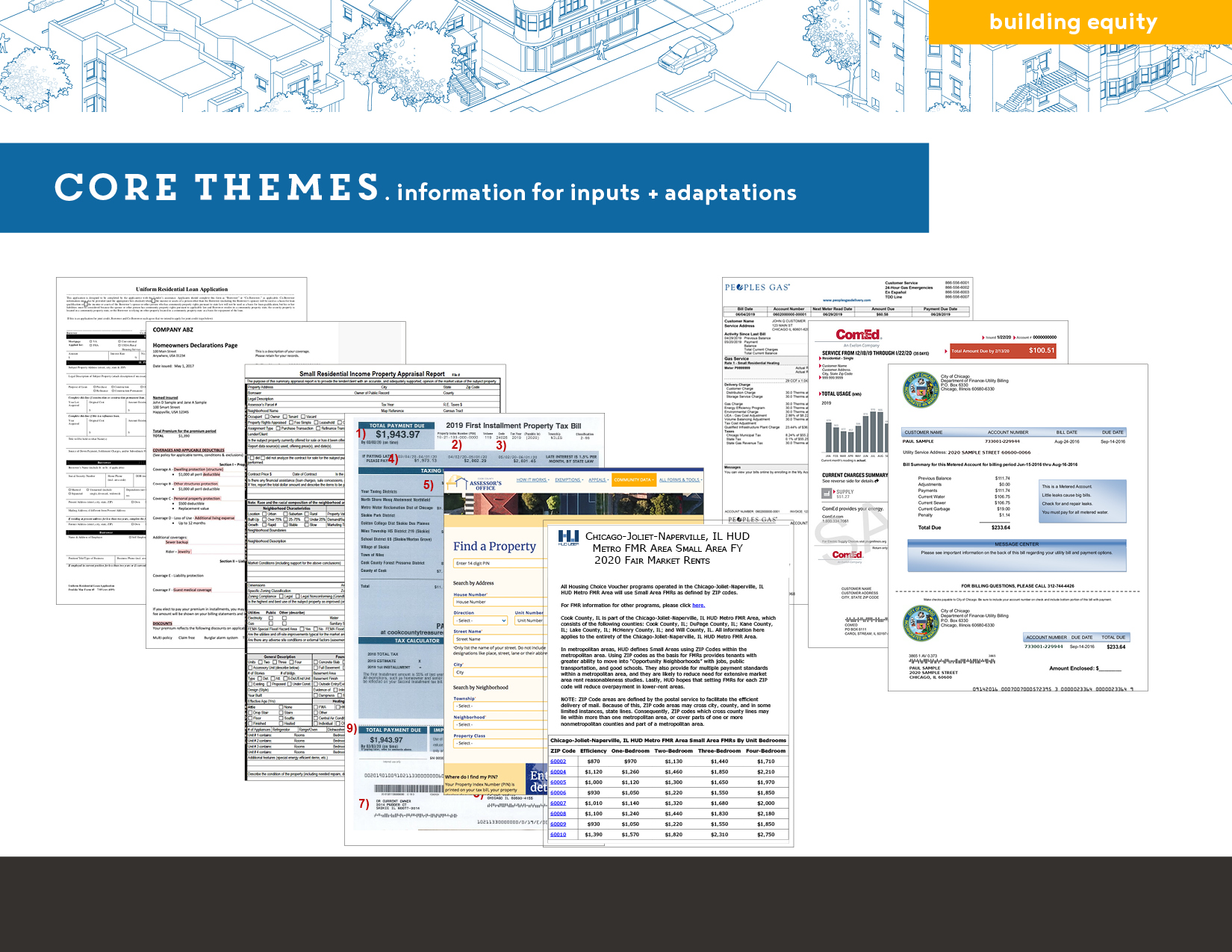 Core resources and references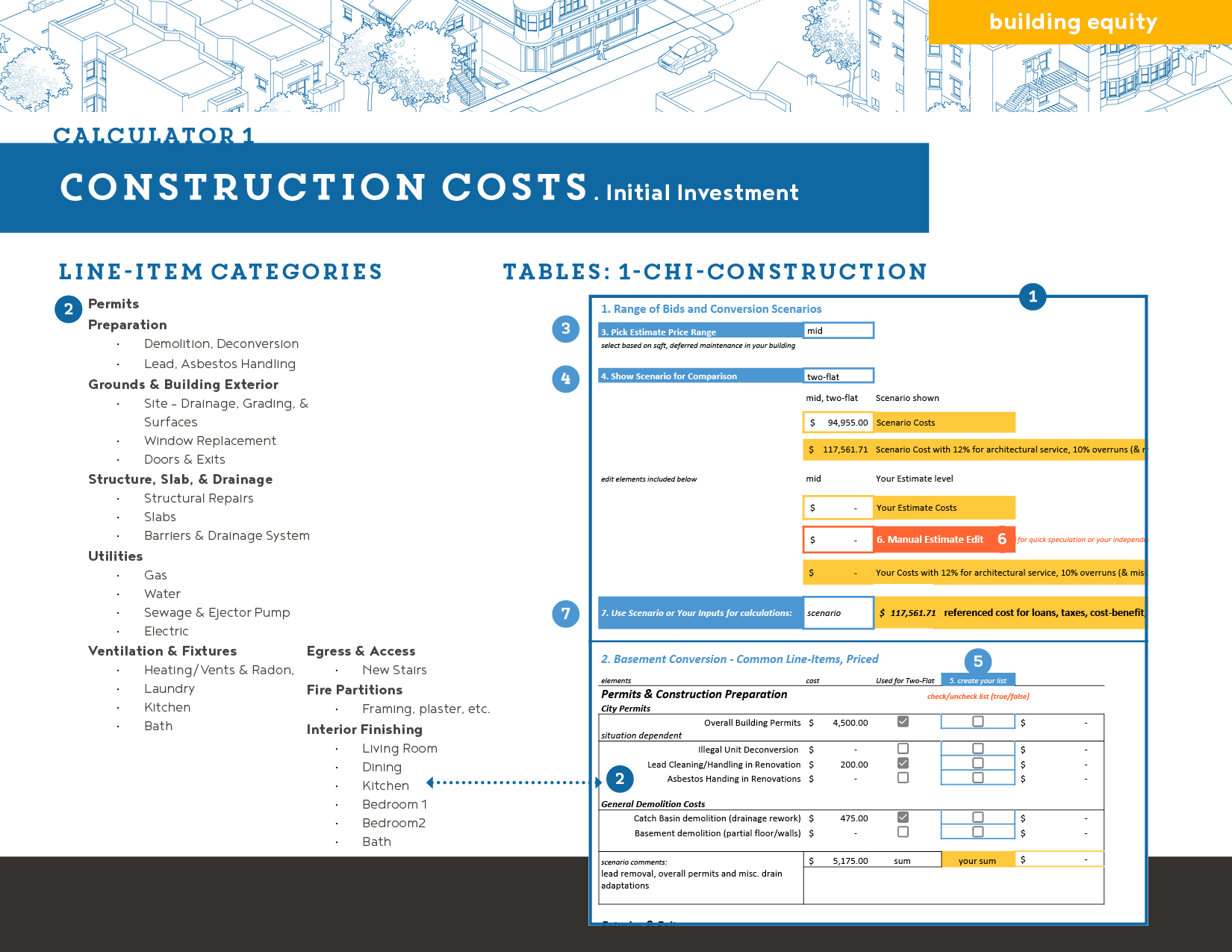 ---
2

Home Improvement Loans:

Once you know the rough cost of construction, the next task is to consider how to pay for the project - from savings or with a loan. The calculator 'Loan_Terms' provides a quick calculation of payments for a home improvement loan along with optional, existing mortgage payments.
reference information

basic background for your existing mortgage

anticipated loan terms

your credit rating, assets and debts, income-debt ratio

loan quotes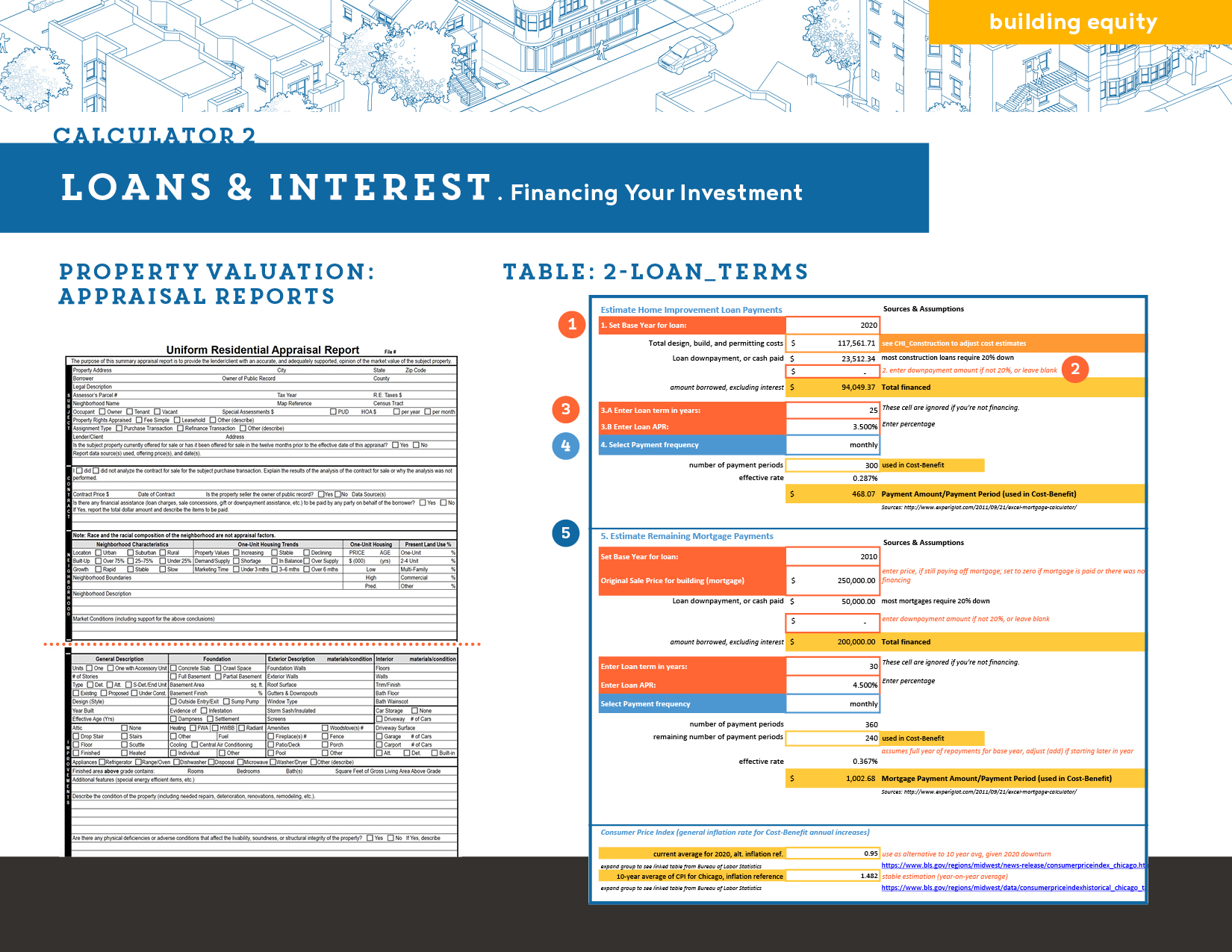 ---
3

Rental Rates:

Setting the rent on your basement unit requires research into your local market and consideration of the relationship you wish to cultivate with tenants. The calculator 'Chi_Rental Rates' helps you explore rental rates in your area and calibrate rental income to building amenities and units.
reference information

your zip code, to search

HUD fair-market rates

and Chicago's affordable rental rates, to guide your estimate of unit rent

existing rents, if you have other units

comparative research on rental units in your area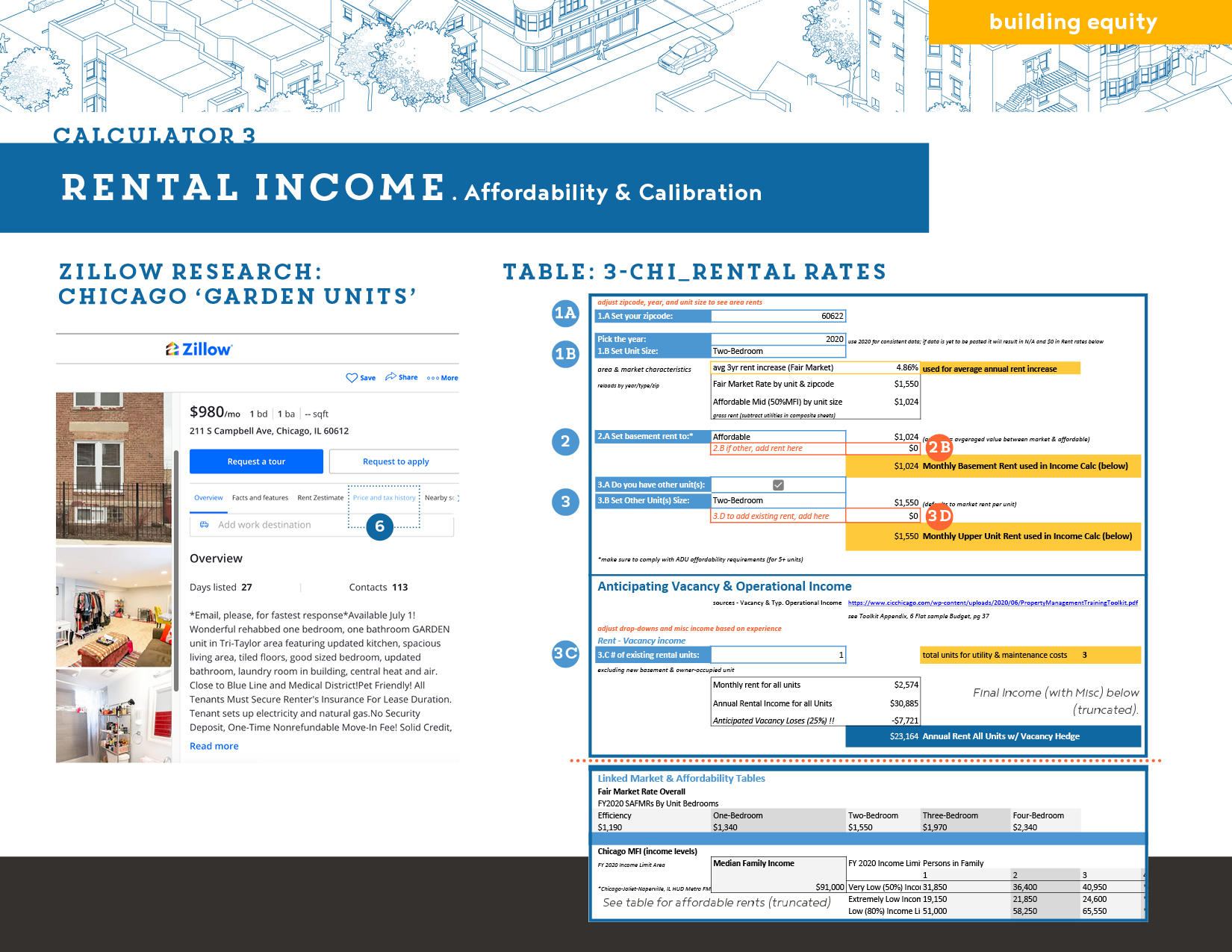 ---
4

Taxes and Property Appreciation:

As you consider how home renovations add long-term value to your property, it's important to capture how this translates into higher taxes. The calculator 'Chi_Taxes' determines likely tax increases for your property given area appreciation and your investment.
reference information

Identification of your neighborhood, according to census boundaries, as used in DePaul's

Cook Co. Housing Price Index

anticipated building valuation by an appraiser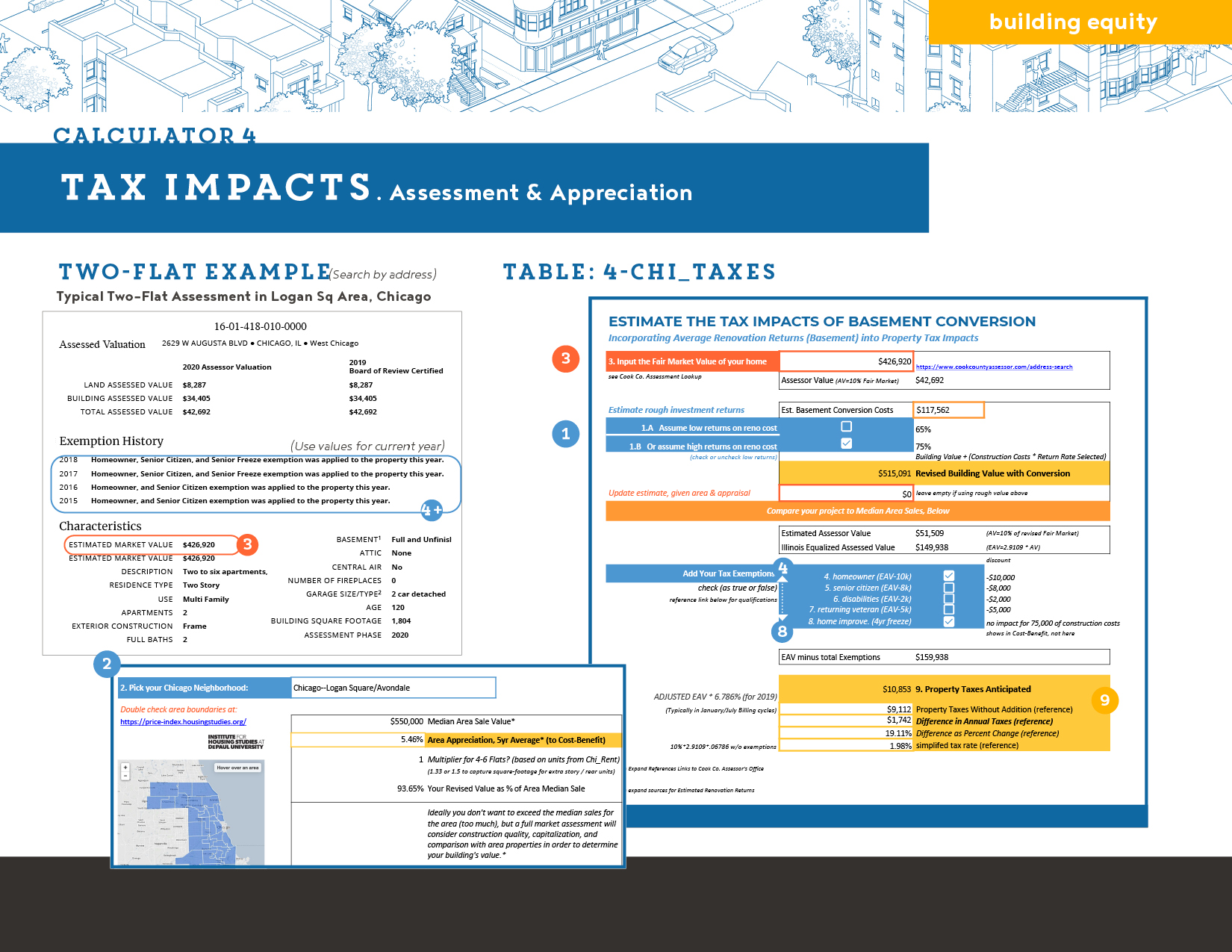 operating costs
---
5

Utilities:

As you update your property, you will add multiple meters—water, gas, and electric—so disentangling utility and energy bills should be fairly easy. This calculator incorporates likely additional costs for common areas and overall usage, providing different scenarios for split utilities so you can estimate recurrent costs.
reference information

your average meter readings from past bills (water, gas, electric, and any specific rates)

an understanding of what resources would be shared in your building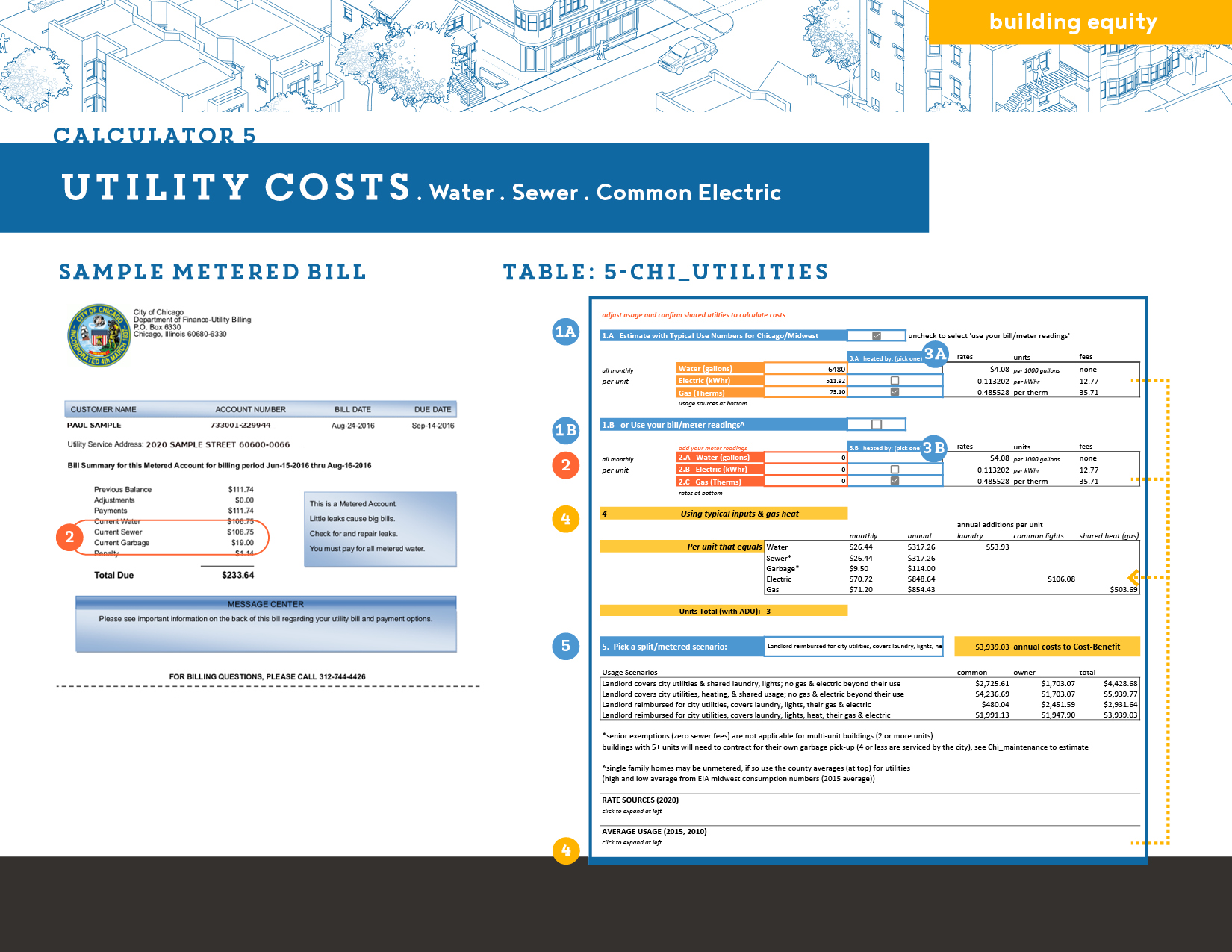 ---
6

Insurance & Administration:

As a landlord, you have a number of responsibilities to tenants and greater liability for potential accidents in your building. This calculator estimates the management and insurance costs of running a multi-unit building. While relatively minor, these fees are necessary to find renters and avoid larger litigation costs in the wake of accidents and tenant disputes.
reference information

your current insurance coverage

a landlord policy quote for your revised building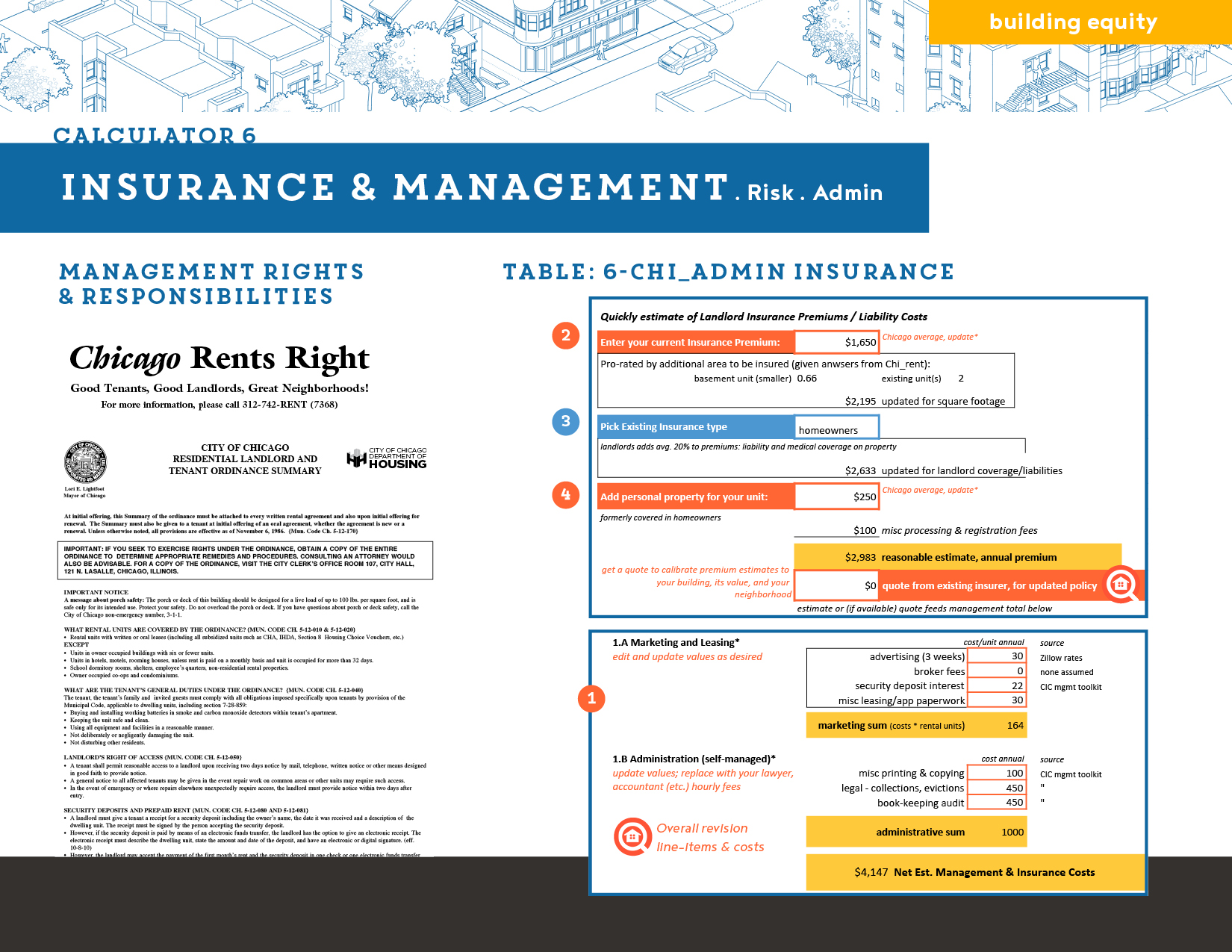 ---
7

Maintenance:

For estimation purposes, the final section sorts maintenance into a series of routine tasks—occurring weekly, monthly, or on an annual preventative cycle—and a set of emergency reserve estimates to cover major repairs. The maintenance calculator helps you plan and schedule your maintenance in advance, to cover the cost of materials and synchronize seasonal tasks
reference information

your current contracts for building and ground services (if applicable)
estimates for capital and preventative repairs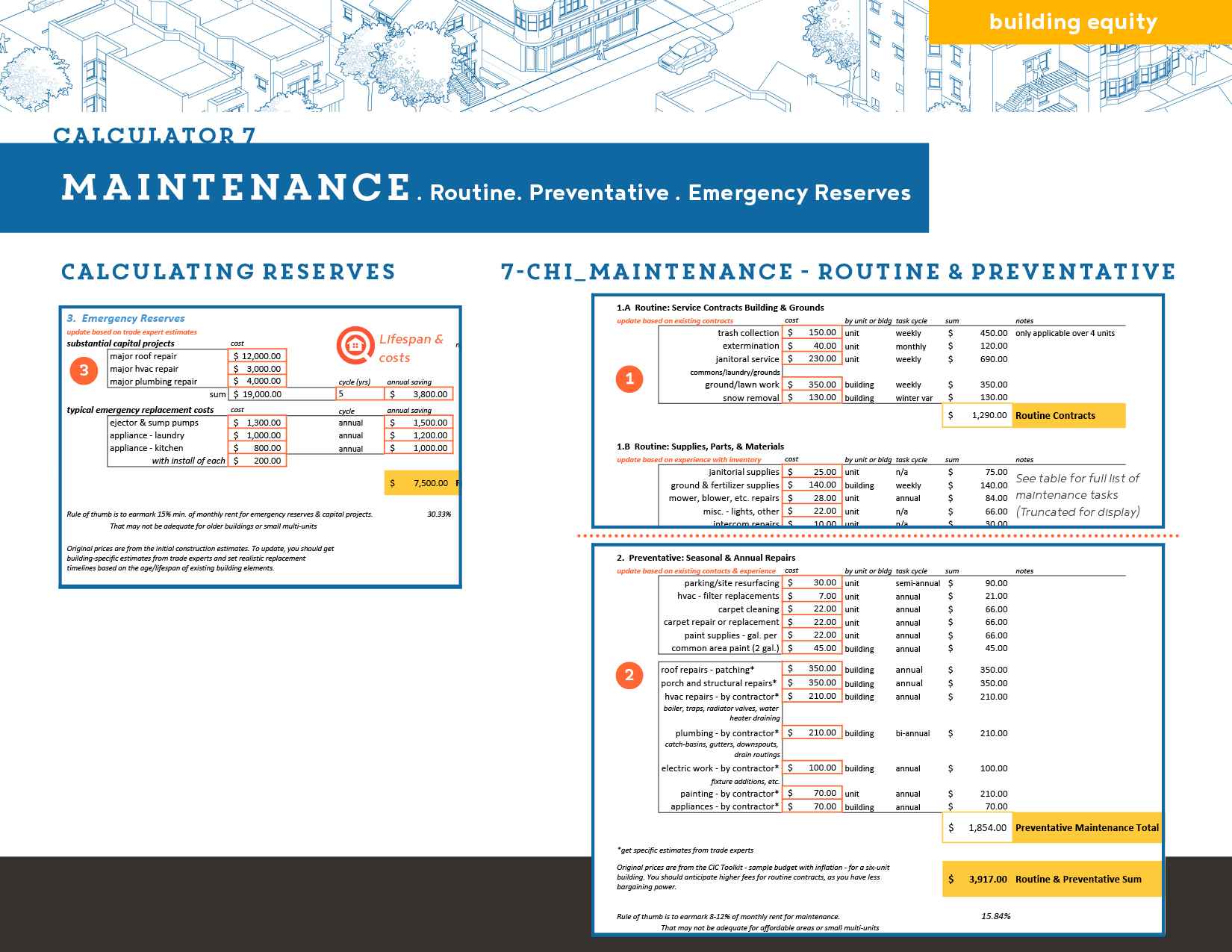 ---
8

Cost-Benefit: (Break-Even Summary)

The final calculation table, 'Cost-Benefit Break-Even', takes the results of your prior estimations—of capital and operating costs—and sums them to determine your annual profit or debt and year-by-year cumulative net value.
reference information

your investment priorities and a sense of when you'd like to break-even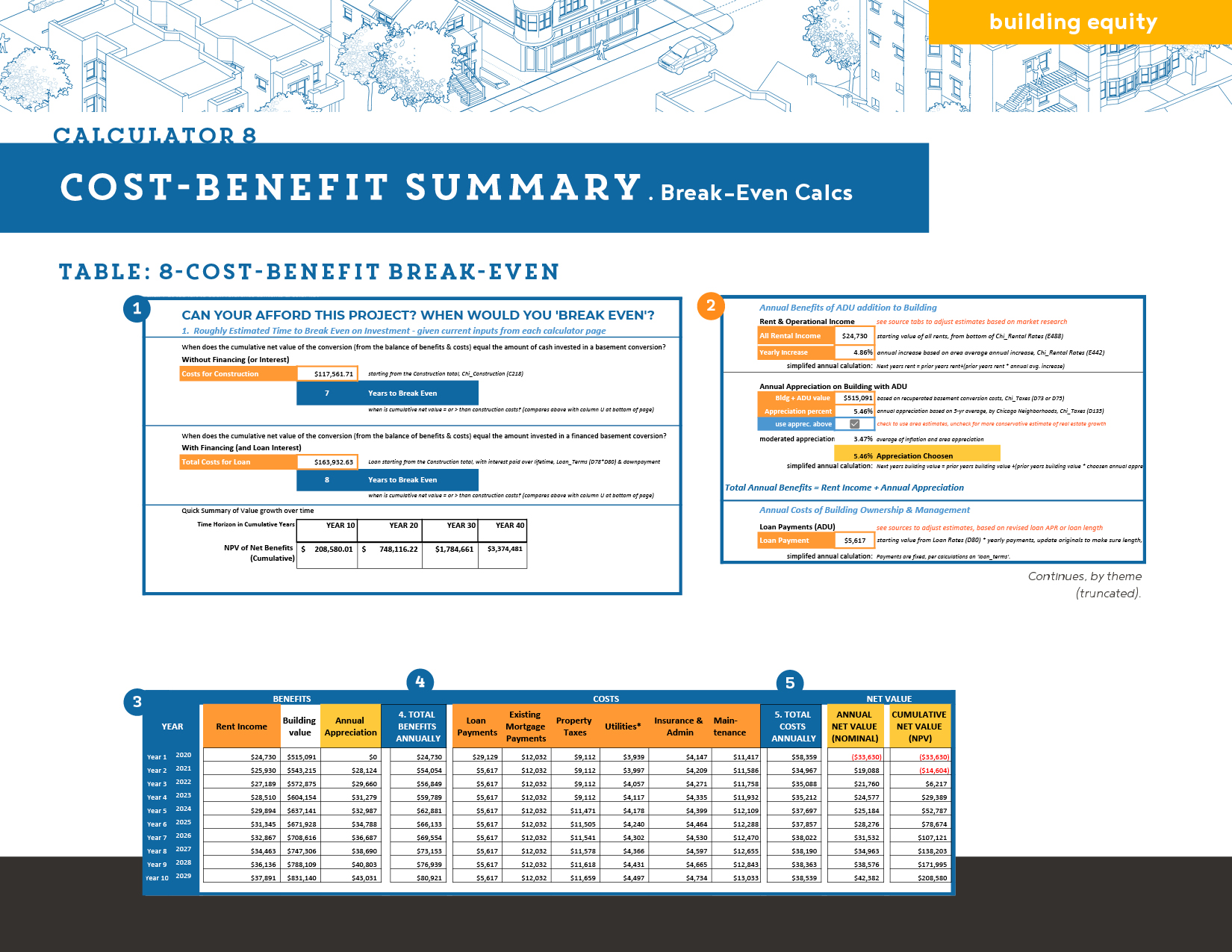 ---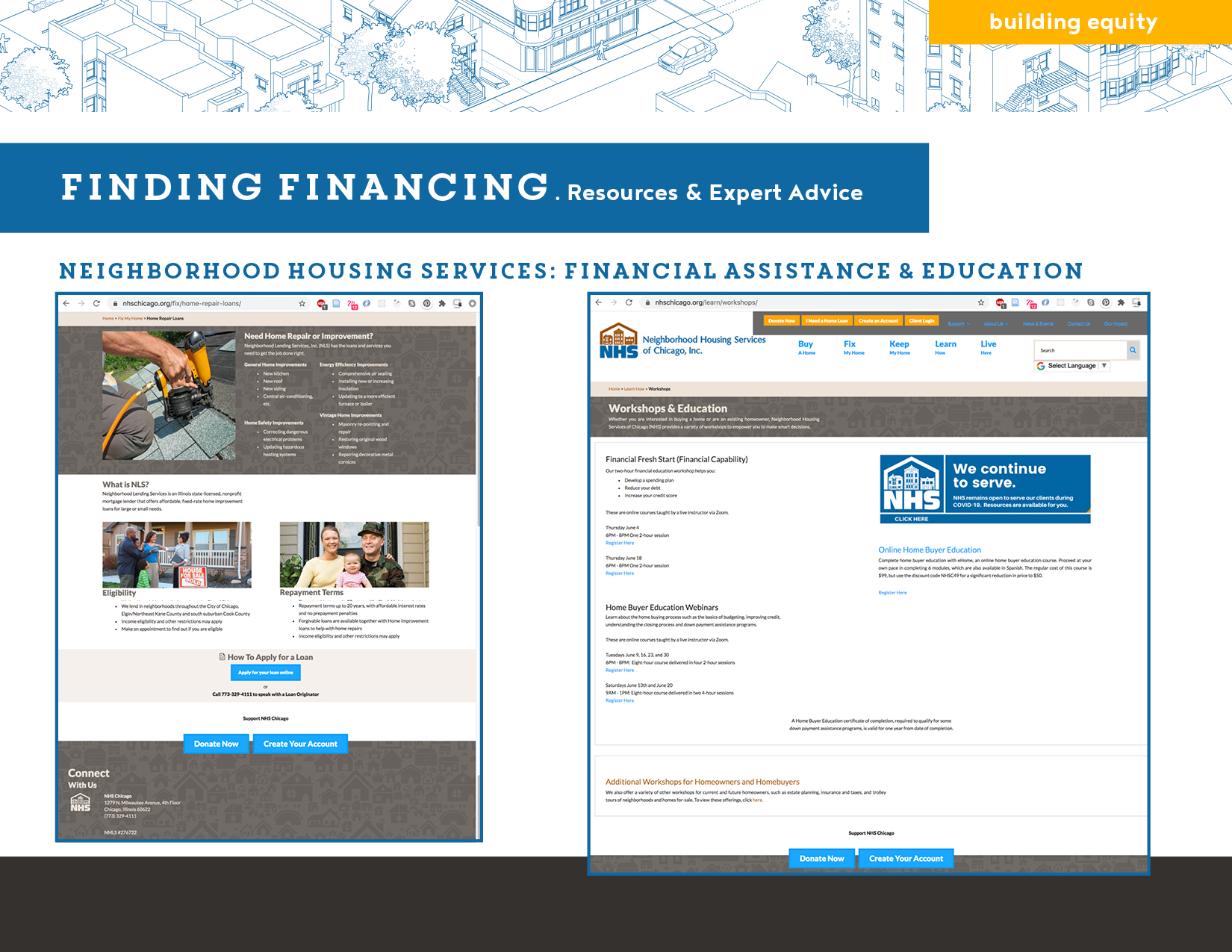 Finding Financing
---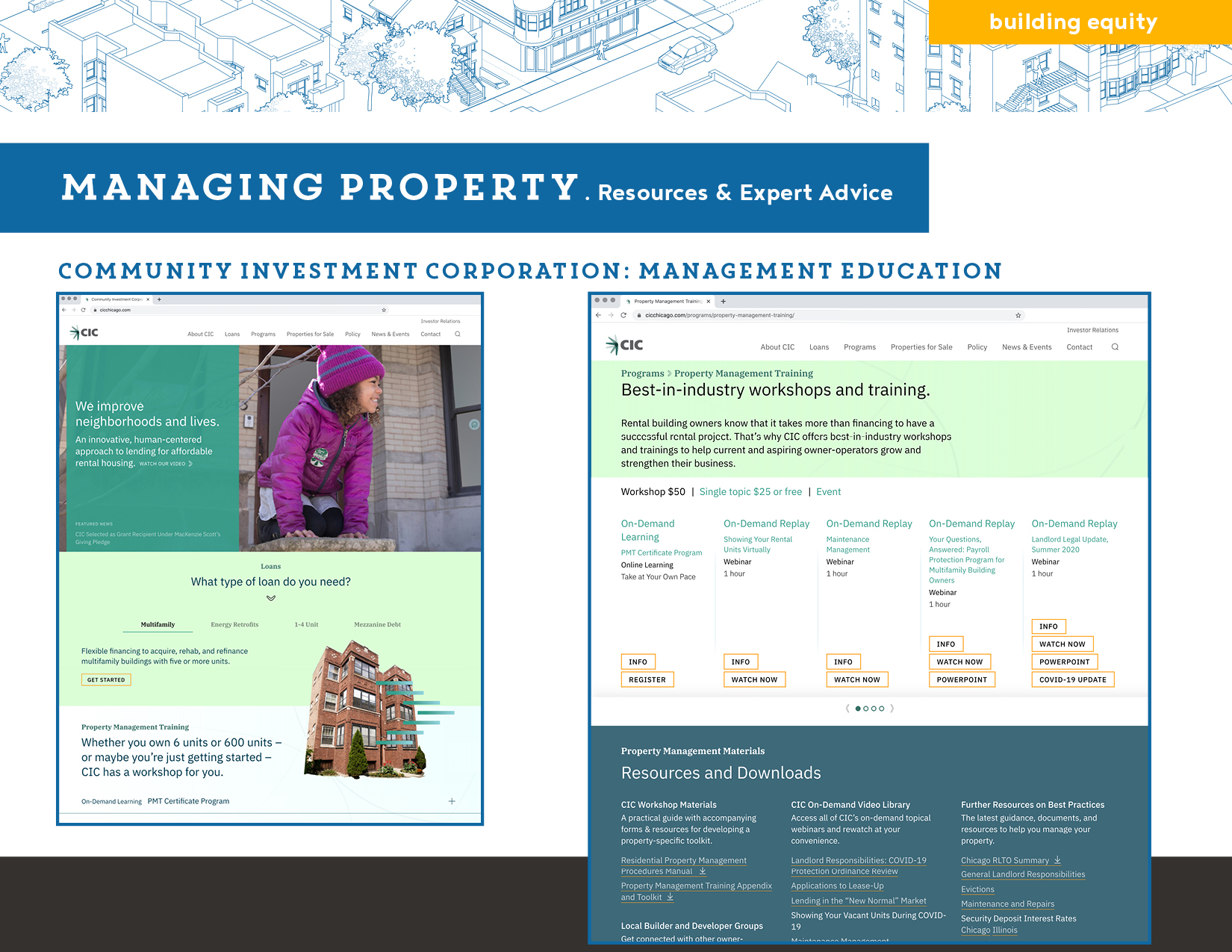 Managing Property